Collapsible content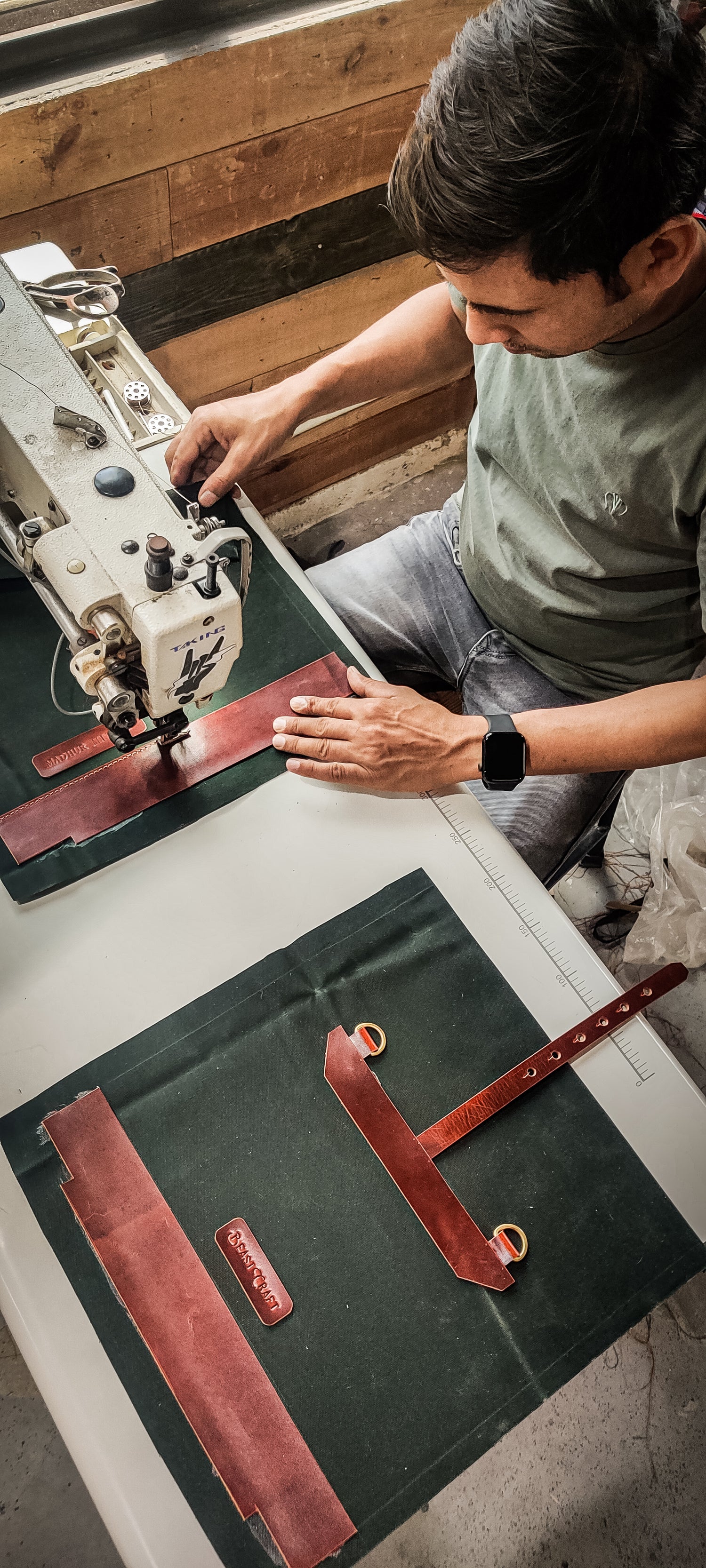 Who We are?

We are a group of Leather, vintage, rugged & craft enthusiasts and artisans from Gurgaon (India) and we craft some really amazing handmade everyday leather gear that will last you a lifetime.

We have been making and selling these amazing goods for last half a decade via our store in Delhi and now selling these goods online so entire world can enjoy these and not just people phycially living near us.
Why we do what we do.

We've been sick and tired of trying to find quality gear which could suit our personality and could stay for a long long time to come.

We couldnt find any thing in India which could resonate with our vibes and rugged lifestyle hence we decided to create the goods for us and for our cool customers.
Our Materials

OUR LEATHER -

We use the finest full grain thick buffalo leather which is hot stuffed with waxes and oils.

This kind of leather has been used since many centuries. Layers of waxes and oils protect leather from moisture and helps develop a beautiful patina over the years.

The Leather is aniline finished. That means you can see the orignal grain of the skin. All strechmarks, growth marks tick bites, hair follicle etc are visible.

OUR HARDWARE -

Most bags are thrown out or not used due to faulty hardware, a non functional zipper, a broken buckle etc.

We use solid brass buckles and hand set copper rivets which are a part of horse saddle making and designed to control a powerful animal like a horse. That means no broken or faulty hardware , ever.
Our Inspiration.

Our inspiration comes from an era when goods were made for a purpose and not for fashion.

The reason Levi's made first pair of denim , for him to wear while he works at the mine. A pair that can last him longer.

Functionality is the core feature we offer. We do not do things solely for fashion.

We design Minimal, to the point and functional goods. No frill products which are made for specific use and last for a long time.